Keynote Speakers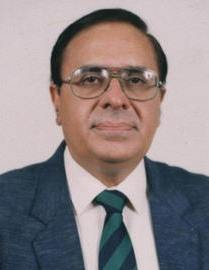 Prof. Atta-ur-Rahman obtained his Ph.D. from Cambridge University (1968) and was later awarded the degree of Doctor of Science (Sc.D.) by the Cambridge University (UK). He has over 778 publications in leading international journals in several fields of organic chemistry including 611 research publications, 15 patents, 93 books and 59 chapters in books published by major U.S. and European presses. Sixty eight students have completed their Ph.D. degrees under his supervision. He is the first scientist from the Muslim world to have won the prestigious UNESCO Science Prize (1999) in the 35 year old history of the Prize. The Government of Pakistan has conferred four civil awards. He was elected as Fellow of Royal Society (London) in July 2006. He is President of Network of Academies of Sciences of Islamic Countries (NASIC) and was elected Honorary Life Fellow of Kings College, Cambridge University, UK. He is the Vice-President (Central & South Asia) of the Academy of Sciences for the Developing World (TWAS) Council, and Foreign Fellow of Korean Academy of Sciences. He has secured numerous other national and international prizes and awards including the Federation of Asian Chemical Societies Award (Hiroshima, Japan, 1997) the ECO Prize (2000), ISESCO Prize (2001), the Islamic Organization Prize by Government of Kuwait (1988), the First Prize at the 6th Khwrazmi Festival by the President of Iran (1993), the FPCCI Prize for Technological Innovation (1985), the "Best Scientist of the Year" Award of the Government of Pakistan (1986), and the Prime Minister's Gold Medal and Pakistan Academy of Sciences-INFAQ Foundation Prize in Science (1995), etc.
Prof. Atta-ur-Rahman is the Coordinator General of COMSTECH, an OIC Ministerial Committee comprising the 57 Ministers of Science & Technology from 57 OIC member countries. Prof. Atta-ur-Rahman was the Federal Minister for Science and Technology (14th March, 2000 – 20th November, 2002). Prof. Atta-ur-Rahman was the President of the Pakistan Academy of Sciences (2003-2006). Presently he is Chairman of the Higher Education Commission with the status of a Federal Minister, and Adviser to the Prime Minister on Science and Technology.
B. Rama Raju has been Board of Directors of Satyam Computer Services Ltd. since its inception in 1987. Mr. Rama Raju became the Managing Director and Chief Executive Officer of Satyam Computer Services Ltd. in 1991. Before 1997, he was with Maytas Infra Limited as one of its Directors. Mr. Rama Raju holds a master of economics from Loyola College, Chennai and a master of business administration from Loredo State University, Texas, and has also attended the owner/President management course at Harvard Business School. Mr. Rama Raju is the younger brother of Mr. B. Ramalinga Raju, the Chairman of Satyam Computer Services Ltd.
David Hanson was born and raised in Dallas, Texas, where he attended Highland Park High School. He attended the Rhode Island School of Design where he received a BFA in film/animation/video. While at RISD, he also took math and science courses at nearby Brown University. Following RISD Hanson worked as a sculptor for Kern Sculpture Company in New Orleans where he worked on contracts for Universal Studios and Walt Disney Imagineering. In 1997, he contracted for Sun International, sculpting figures for the Atlantis resort on Paradise Island, Bahamas. Hanson then went to work as a sculptor at Walt Disney Imagineering.
Hanson later moved into Disney's Technical Development team where he headed several animatronic and materials projects. He continued his education at the University of California Los Angeles, taking graduate courses in art with Paul McCarthy and studying cognitive science under Jochen Triesch. Hanson began work on a Ph.D. at the University of Texas at Dallas in the spring of 2002 and graduated with his doctorate degree in spring of 2007.

Dr Thomas Andersson

is the president of

Jönköping University

and professor of Economics (International Economics and Industrial Organisation) at Jönköping International Business School.

Thomas Andersson was previously deputy director for Science, Technology and Industry at the Organisation of Economic Cooperation and Development (OECD). Three divisions of the Directorate fell under his responsibility – the Industry Division, the Division for Economic and Statistical Analysis and the Division for Transport. He also coordinated the technology part of the OECD Jobs Study, the OECD Growth Study and a programme with the World Bank on building knowledge-based economies.

Prior to the OECD, Thomas Andersson was assistant under-secretary and head of the Structural Policy Secretariat in the Swedish Ministry of Industry and Commerce. During these years, he represented Sweden in the European Commission's Meetings for Director Generals for Industry and in the OECD Industry Committee. Previously he headed the international research programme of the Industrial Institute for Economic and Social Research in Stockholm (IUI).

Among recent assignments, Thomas Andersson was convenor of the working group on "Empowering Local Communities in use of ICT" and chairman of the drafting committee for the ASEM high-level ministerial conference on "Applications of ICT, Human Resource Development and Capacity Building", in Hanoi November 2006. He has been vice president of the International Network of Small and Medium-Sized Enterprises (INSME), main rapporteur of the OECD conference on SME and Entrepreneurship Financing, in Brasilia March 2006, and member of the ad hoc High Level Expert Group of the European Commission on the Prioritisation Procedure for New Research Infrastructure in the 7th Framework Programme.

Further he has been senior advisor to the Swedish Agency for Innovation Systems (VINNOVA) and main secretary of the Ministers' of Finance project on the Nordic countries and the New Economy, under the aegis of the Nordic Council of Ministers. He has served on the International Advisory Board of Umeå School of Business and Economics and on the International Advisory Board of World Knowledge Forum, Korea.

Further, Thomas Andersson is currently chairman of the international steering group of the Global Trust Center (GTC), president of the board for the International Organisation for Knowledge Economy and Enterprise Development (IKED), member of the economic advisory board of Invest-in-Sweden Agency, and serves on the board of the Swedish Program for ICT in Developing Regions (SPIDER). He is a member of the Steering Committee of the Global Forum and of the International Advisory Committee of the Competitiveness Institute. He is also a member of the Royal Swedish Academy of Engineering Sciences (IVA).

Thomas Andersson has been associate professor since 1993, at the Stockholm School of Economics. He has published widely on international economics and industrial organisation and has been a visiting fellow at Harvard University, Bank of Japan, Hitotsubashi University, and University of Sao Paulo.

Michael King, Vice President, IBM Global Education Industry, has been with IBM for over 20 years in various executive and management positions. He is currently the worldwide leader for the IBM Education Industry. In this role, he leads IBM's strategy, marketing and sales across schools and higher education. His prior responsibilities include Director, Market Development, Education Industry, focused on solutions and innovation projects, and Director, Alliances for IBM Learning Solutions, where he led a team in developing partnerships across the learning marketplace, including corporate education. He served as the lead market manager for learning in IBM, launching important corporate solution initiatives in Europe and globally. Prior positions include the Global Segment Executive for the IBM Education industry, leading the strategy for delivering solutions and products to higher education and primary school institutions around the world, and also the worldwide marketing manager for higher education. IBM's broad portfolio of offerings in Education Industry includes hardware and software products, business and IT services, and specific industry initiatives, such as open source software, grid computing, and other leading technologies.
Mr. King has also served as the client executive with responsibility for research universities in California, including the University of California system. In that position, he worked with leading universities in developing creative technology solutions for administrative and academic applications.
Mr. King holds Bachelor's of Science degrees in Physics and Engineering from Kansas State University and an MBA from the University of California, Los Angeles. He is a member of the California P16 Education Advisory Council.
Professor Hiroshi Ishiguro, Dr. Eng.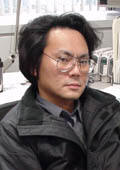 Hiroshi Ishiguro is a professor in the Graduate School of Engineering at Osaka University (2002-), in Suita, Osaka. He is also a visiting group leader (2002-) of the Intelligent Robotics and Communication Laboratories at the Advanced Telecommunications Research Institute, where he previously worked as a visiting researcher (1999-2002), in Kyoto. His research interests include distributed sensor systems, interactive robotics, and android science.
He became Associate Professor (2000-2001) and Professor (2001-2002) in the Department of Computer and Communication Sciences at Wakayama University. In 2000 he founded Vstone Co. Ltd. He was an Associate Professor (1998-2000) in the Department of Social Informatics at Kyoto University. He was also Visiting Scholar (1998-1999) at the University of California, San Diego and Researcher at PREST of the Japan Science and Technology Corporation. He was previously Research Associate (1992-1994) in the Graduate School of Engineering Science at Osaka University.
He received a D.Eng. in systems engineering from the Osaka University, Japan in 1991. He received a B.Eng. and M.Eng. in computer science from Yamanashi University, Japan in 1986 and 1988, respectively.
Dr. Tarek Elabbady received his Ph.D. in electrical engineering from Purdue university, 1994. For his Ph.D., he selected modeling of electromagnetic fields and signal processing as his research focus. He studied stereo imaging and the safety aspects of Magnetic Resonance imaging systems. He was the recipient of the Geddes-Hauptman award for outstanding researcher 1993.
After receiving his Ph.D., Dr. Elabbady joined the Medtronics Corp. research group as a research scientist and contributed to new designs of heart rhythm detection algorithms in support of the company monitoring/therapy devices. He has several publications and patents awarded in the signal analysis space.
After receiving his MBA from the University of Washington in Seattle 1999, Tarek joined Microsoft core Windows group, where he became a manager responsible for driving several of the Windows product development initiatives. His contribution included but not limited to Audio/Video home networking, Network connectivity, and network quality of service frameworks. Tarek was part of the founding team of the Windows Media Center edition and its media distribution technology.