Visa Arrangements
Citizens of the following countries DO NOT need to complete a Visit Visa form as they can obtain their entry visas at the airport:
United States, Canada, United Kingdom, France, Italy, Germany, the Netherlands, Belgium, Luxembourg, Switzerland, Austria, Sweden, Norway, Denmark, Portugal, Ireland, Greece, Cyprus, Finland, Malta, Spain, Monaco, Vatican, Iceland, Andorra, San Marino, Liechtenstein, Australia, New Zealand, Japan, Brunei, Singapore, Malaysia and Hong Kong.
Citizens of other countries require a visa to visit the UAE. The visa can be sponsored by leading hotels and by some airlines. Please contact your hotel or airline for further information. Alternatively visas can be arranged through the United Arab Emirates Embassy in your home country.
For authors who require assistance with visas for the UAE and who replied to our earlier email.

In order to arrange a visa authors need to complete the following steps:

1. Copyright and Registration (including full payment) must be completed for the conference before visas can be processed. Please ensure these both are completed before 15th November.

2. Documents required for visa
- Copy of Passport
- Application form

If these steps are not completed or documents are not received by the 15th November, we will be unable to assist you with visas.

Visas can take up to 14 days to process, please be assured we will contact you once visa arrangements are completed or in case of any problem.

Please forward the above documents to Mr. Mohamed Rizig by fax or email, using the details below.

FAX: +971 3 7135028
EMAIL: mrizig@uaeu.ac.ae

Please note that Innovations '09 is able to arrange visas for paper authors only.

Transportation
Transportation from Dubai/Abu Dhabi airport can be supported by two means of transportations that are Taxi or Bus.
From Dubai to Al-Ain (140 km, 1:30 minutes drive)
Taxi: the fair is around 250 AED (70 USD)

Bus: the fair is 20 AED but you need to take taxi from the airport to Dubai bus station which will cost you 60 AED.
From Abu Dhabi to Al-Ain (140 km, 1:30 minutes drive)
Taxi: the fair is around 250 AED (70 USD)

Bus: the fair is 10 AED but you need to take taxi from the airport to Abu Dhabi bus station which will cost you 100 AED.


Accommodation
The conference has reserved a block of rooms at two well known hotels in Al-Ain area. Alternatively, you may make your own accommodation arrangements. Transportation will be ensured from/to the conference venue and the Hotels. Please check here for a directory of Al-Ain Hotels.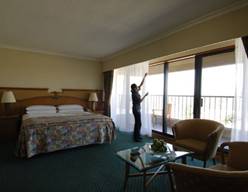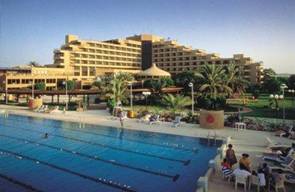 Special rates for IIT'09, DELUXE ROOM SINGLE (AED 450 net of Room Only), DELUXE ROOM DOUBLE (AED 475 net of ROOM Only).
For room reservation in this hotel, attendees to Innovations'09 may send an email to:
info@cityseasonsalain.com
. You should mention in your email that you are attending Innovations'09 (15 to 17 December, 2009), and indicate your check in and check out dates.
Telephone: (+971) 3 7550220
Fax: (+971) 3 7557773
Email: info@cityseasonsalain.com
For any inquiry please send email to Mr. Fory
For more detail about the services offered in City Seasons-Al Ain please visit out web site at:
http://www.cityseasonsgroup.com/property.asp?pi=aljdjf&P=Hotel