IT Innovations 09 Keynote Speakers
We are very pleased to welcome our conference keynote speakers
Jan Bosch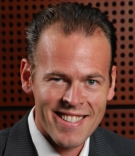 Jan Bosch is VP, Engineering Process at Intuit Inc. Earlier, he was head of the Software and Application Technologies Laboratory at Nokia Research Center, Finland. Before joining Nokia, he headed the software engineering research group at the University of Groningen, The Netherlands, where he holds a professorship in software engineering. He received a MSc degree from the University of Twente, The Netherlands, and a PhD degree from Lund University, Sweden. His research activities include software architecture design, software product families, software variability management and component-oriented programming. He is the author of a book "Design and Use of Software Architectures: Adopting and Evolving a Product Line Approach" published by Pearson Education (Addison-Wesley & ACM Press), (co-)editor of several books and volumes in, among others, the Springer LNCS series and (co-)author of a significant number of research articles. He is editor for Science of Computer Programming, has been guest editor for journal issues, chaired several conferences as general and program chair, served on many program committees and organized numerous workshops. As a consultant, as a professor and as an employee, Jan has worked with and for many companies on strategic reuse in general and software product lines specifically, including Philips, Thales Naval Netherlands, Robert Bosch GmbH, Siemens, Nokia, Ericsson, Tellabs, Avaya, Tieto Enator and Det Norska Veritas. Around software product lines, he has published on, advised and implemented specific techniques and methods around, among others, software architecture, software variability management, the link to business strategy, organizational models, assessment frameworks, adoption frameworks and quality attributes. More information about his background can be found at his website: www.janbosch.com. When not working, Jan divides his time between his family, a spouse and three young boys, reading science fiction and sports, preferably long distance running, swimming, biking and horseback riding.
Pravin Varaiya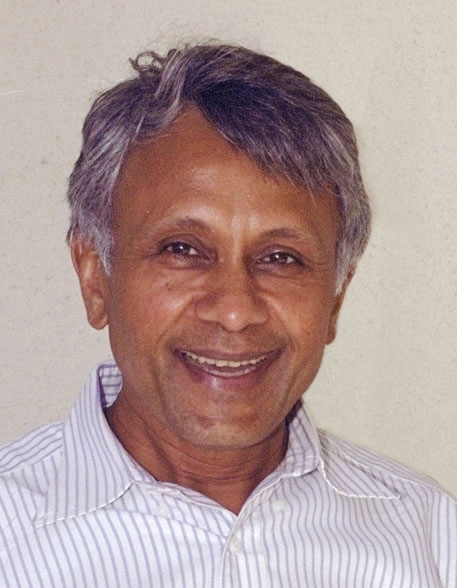 Pravin Varaiya is Nortel Networks Distinguished Professor in the Department of Electrical Engineering and Computer Sciences at the University of California, Berkeley. From 1975 to 1992 he was also Professor of Economics at Berkeley. From 1994 to 1997 he was Director of the California PATH program, a multi-university research program dedicated to the solution of California's transportation problems. His current research is concerned with communication networks, transportation, and hybrid systems. He has taught at MIT and the Federal University of Rio de Janeiro. Varaiya has held a Guggenheim Fellowship and a Miller Research Professorship. He received Honorary Doctorates from L'Institut National Polytechnique de Toulouse and L'Institut National Polytechnique de Grenoble, and the Field Medal and Bode Lecture Prize of the IEEE Control Systems Society. He is a Fellow of IEEE, a member of the National Academy of Engineering, and a Fellow of the American Academy of Arts and Sciences. He is on the editorial board of "Discrete Event Dynamical Systems" and "Transportation Research---C". He has co-authored three books and 300 technical papers. The second edition of "High-Performance Communication Networks" (with Jean Walrand and Andrea Goldsmith) was published by Morgan-Kaufmann in 2000. "Structure and interpretation of signals and systems" (with Edward Lee) was published by Addison-Wesley in 2003. Varaiya is a member of the Board of Directors of Sensys Networks.
Costas A Courcoubetis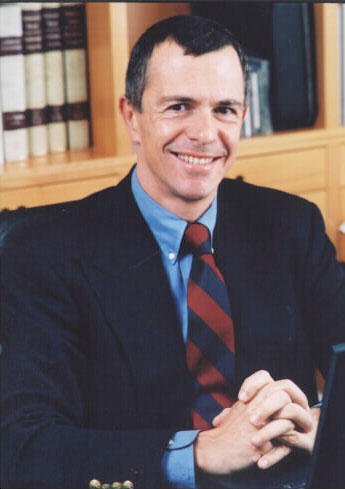 Prof. Costas A Courcoubetis is heading the Network Economics and Services Group and the Theory, Economics and Systems Lab at the Athens University of Economics and Business. He graduated from the National Technical University of Athens, Greece, in Electrical and Mechanical Engineering, and received his PhD from the University of California, Berkeley. From 1982 until 1990 he was Member of the Technical Staff in the Mathematical Sciences Research Center at Bell Laboratories, from 1990 until 1999 he was with the CS Department at the University of Crete in Heraklion, Greece, where he headed the Telecommunications and Networks Group at the Institute of Computer Science, FORTH, and since then he is with the CS Department at the Athens University of Economics and Business. His research interests include economics of communication networks, resource allocation and optimization, peer-to-peer computing, and regulation policy. He has participated in many projects related to pricing network services and the Internet. He is a co-author with Richard Weber of "Pricing Communication Networks: Economics, Technology and Modeling" (Wiley, 2004).
Liang-Jie Zhang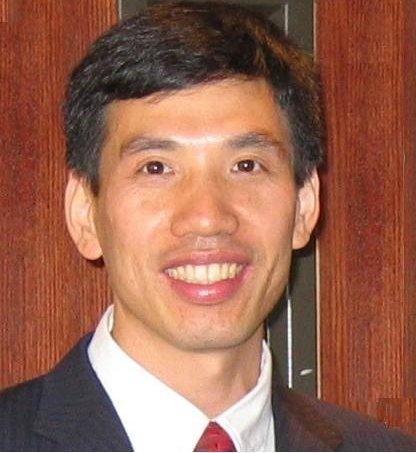 Dr. Liang-Jie Zhang (LJ) is a research staff member (RSM) and program manager of application architectures and realization at IBM T.J. Watson Research Center. He is the worldwide leader of IBM's SOMA Modeling Environment (SOMA-ME), which is the model-driven SOA (Service-Oriented Architecture) solution design platform from IBM. He is also the worldwide co-leader of IBM's SOA Solution Stack (a.k.a. SOA Reference Architecture) project. He published Cloud Computing Open Architecture (CCOA) in July 2009. He is the lead author of book "Services Computing" published in 2007 by Springer. He has published more than 140 technical papers in journals, book chapters, and conference proceedings. He has received 2 IBM Outstanding Technical Achievement Awards, 10 IBM Plateau Invention Achievement Awards, an Outstanding Achievement Award by the World Academy of Sciences, and an Innovation Leadership Award from Chinese Institute of Electronics. Dr. Zhang has 36 granted patents and 20 pending patent applications. As the lead inventor, he holds federated Web services discovery and dynamic services composition patents. He is the founding chair of IEEE Computer Society Technical Committee on Services Computing and IBM Research Services Computing Professional Interest Community (PIC). Dr. Zhang currently serves as the Editor-in-Chief of IEEE Transactions on Services Computing (TSC) and chairs the program committee of the IEEE 2009 International Conference on Cloud Computing (CLOUD 2009). Dr. Zhang received his Ph.D. of Pattern Recognition and Intelligent Control from Tsinghua University in 1996. He was a guest professor of Tsinghua University and currently serves as a guest professor of Peking University. He completed both IBM Services Business Leadership Today (SBLT) Program and IBM Research's MicroMBA Program in 2006.
Marvin R. Sambur

Dr. Marvin Sambur, former CEO of ITT Defense and Assistant Secretary of the US Air Force, currently holds the position of Professor of the Practice at the University of Maryland Clark School of Engineering, serves on the Board of FARO Technologies and the SSA Board of the Canadian company OSI Geospatial. He also serves on several Government advisory Boards, including the USA Air Force Science Advisory Board and the National Academy of Science AF Study Board, and does extensive consulting for global technology and aerospace companies.
From 2001-2005, Dr Sambur served as Assistant Secretary of the United States Air Force for Acquisition and Research. In this position, Sambur formulated and executed a $220 billion Air Force investment strategy to acquire systems and support services for military combat capability for joint warfighting commanders. Among his many contributions in this role was transforming the Air Force's acquisition process by bringing systems engineering into all stages of the process. From 1977-2001, Sambur held senior positions at ITT Corp., serving as President and CEO of ITT Defense from 1998-2001. During 1968-1977, Sambur also worked with Bell Laboratories.
Dr. Sambur completed his undergraduate studies in Electrical Engineering at the City College of New York in 1969, and earned his MS and PhD in Electrical Engineering at MIT in 1969 and 1972, respectively. During his years in industry, Dr Sambur made many scientific contributions in speech recognition, information technology, and satellite communication systems, holding patents in well used consumer products. As President and CEO of ITT Defense, Sambur opened new opportunities for the company that resulted in major growth in its business, and is highly regarded in the domestic and international defense industry as one of the leading minds in defense electronics.