Liang-Jie Zhang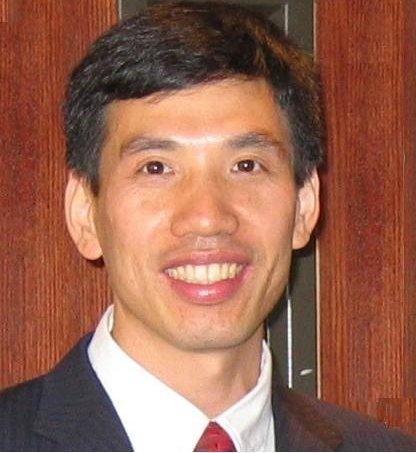 Title
Services Computing : Disciplined Innovation Approach for Modernizing IT Industry
There are tremendous changes in the IT industry in the past years. More and more companies are transforming themselves from product centric enterprises to service-centric businesses. For the existing services businesses, there is an on-going transformation trend of modernizing the traditional labor-intensive services to asset-based services for better productivity, reusability, and quality.
In this talk, I will introduce how Services Computing has been evolved as a disciplined approach to help systematically modernize IT industry from software, services, and solutions perspectives. The consulting methodologies, solution architectures, and design automation tools, as well as industry-specific solutions (e.g. Telecom) will be highlighted in the context of Service-Oriented Architecture (SOA) and Cloud Computing. In addition, I will use 14 key Body of Knowledge (BoK) areas and their sub areas for Services Computing to illustrate the landscape of business services (e.g. consulting. enterprise modeling, business process integration and management), IT services (e.g. Web services, services delivery) , and their connections through SOA and other enabling methodologies and platforms. Specifically, the Taxonomy for IEEE Transactions on Services Computing (TSC) and Services Computing Curriculum Guidance Handbook initiative will be used as example usages of the key identified BoK areas in the field of Services Computing.
During the talk, I will also emphasize how disciplined innovation approach can drive the R&D agenda for the industry and academia. Both business impact factor and scientific impact factor will be used to illustrate how Services Computing discipline can produce next generation professionals for the modern services and software industry.
Biography
Dr. Liang-Jie Zhang (LJ) is a research staff member (RSM) and program manager of application architectures and realization at IBM T.J. Watson Research Center. He is the worldwide leader of IBM's SOMA Modeling Environment (SOMA-ME), which was chosen as an IBM CEO Milestone Project three times (in 2006, 2007, and 2008) to focus on the innovative R&D and field deployment of SOA (Service-Oriented Architecture) solution design platform. So far, SOMA-ME has been successfully used in multi-billion-dollar projects and produced more than $100M impact revenue and cost savings.
Dr. Zhang is also the worldwide co-leader of IBM's SOA Solution Stack (a.k.a. SOA Reference Architecture) project. He published the Cloud Computing Open Architecture (CCOA) in July 2009. In 2004, Dr. Zhang was appointed as the Chief Architect of Industrial Standards at IBM Software Group, which generated $14.3 billion revenue in 2003, to define the strategic direction of service-oriented business solution standards. He is the lead author of book "Services Computing" published in 2007 by Springer. He has published more than 140 technical papers in journals, book chapters, and conference proceedings. Dr. Zhang has received 2 IBM Outstanding Technical Achievement Awards, 10 IBM Plateau Invention Achievement Awards, an Outstanding Achievement Award by the World Academy of Sciences, and an Innovation Leadership Award from Chinese Institute of Electronics. He has 36 granted patents and 20 pending patent applications. As the lead inventor, he holds federated Web services discovery and dynamic services composition patents. In 1996, Dr. Zhang invented IBM HotVideo technology that extends the concepts of hyperlinks from texts and images to moving objects in video over the Internet.
Dr. Zhang is the founding chair of IEEE Computer Society's Technical Committee on Services Computing and IBM Research's Services Computing Professional Interest Community (PIC). Dr. Zhang currently serves as the Editor-in-Chief of IEEE Transactions on Services Computing (TSC). He chairs the program committee of the IEEE 2009 International Conference on Cloud Computing (CLOUD 2009) and the steering committee of the IEEE International Conference on Web Services (ICWS), the IEEE International Conference on Services Computing (SCC), and the IEEE World Congress on Services (SERVICES). He also leads the creation of Services Computing Curriculum Guidance handbook sponsored by IEEE Technical Committee on Services Computing.
Dr. Zhang received his Ph.D. of Pattern Recognition and Intelligent Control from Tsinghua University. He was a guest professor of Tsinghua University and currently serves as a guest professor of Peking University. He completed both IBM Services Business Leadership Today (SBLT) Program and IBM Research's MicroMBA Program in 2006.